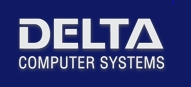 Delta Computer Systems designs, builds and markets single and multiple axis motion controllers and accessory products for industrial hydraulics, pneumatics and electrical applications, closed-loop controls in position, speed and pressure/force.
Fizner Automazione, as the sole distributor for Italy, markets and assists the market with pre and post sales services for the entire range of Delta Computer Systems motion controls.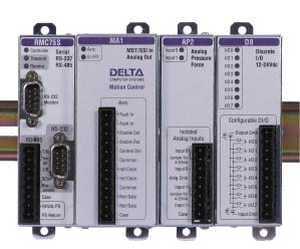 The Delta Computer Systems RMC70, RMC100 and RMC150 series controllers provide electronic control with performance that takes the most out of your oleodynamic axes.
BOOK A TEST DRIVE AND DISCOVER THE DIFFERENCE.
Enter the future of electronic controls for industrial hydraulics and pneumatics.
HYDRAULICS – PNEUMATICS – OTHER FLUIDS – SERVO DRIVES – CONTROL ELECTRONICS
QUALITY AND PERFORMANCE, MORE VALUE TO YOUR MONEY.
With us you will be sure to be able to choose every single product according to your needs, you pay benefits only when needed! Economical components when only functionality and non-performance are needed, top quality and performance when accuracy and reliability are key.
TURNKEY MODERNIZATION AND SECURING OF EXISTING SYSTEMS.
We provide you with a unique solution at your facility or in our laboratory. All the phases of modernization and securing are carried out with a single interlocutor.
SERVOVALVES REPAIR
Procedures and trained personnel makes it possible to overhaul and repair a wide variety of servovalves from different manufacturers, so the customer can directly contact us for all repair needs. A single center with unparalleled professionalism and speed. We repair valves of the main manufacturers:
ABEX – ATCHLEY – BOSCH – COBURN – DOWTY – DYVAL – HERION – HYDROMATIC – KAWASAKI – LHC – MTS – OLSEN – PARKER – PEGASUS – PLASSER – REXROTH – SCHNEIDER – SOPELEM – TOWLER – TSS – ULTRA – VICKERS *
* All trademarks belong to their respective owners.